Our Story
While working for over 20 years in the corporate world, my passion was always animals! When I wasn't talking dogs, I dreamed about owning a business that was truly focused on dogs. I wanted a place that offered it all… daycare, boarding, grooming AND a place where I could meet up with friends, enjoy a drink and let my dogs play off-leash in a safe, fun and positive environment.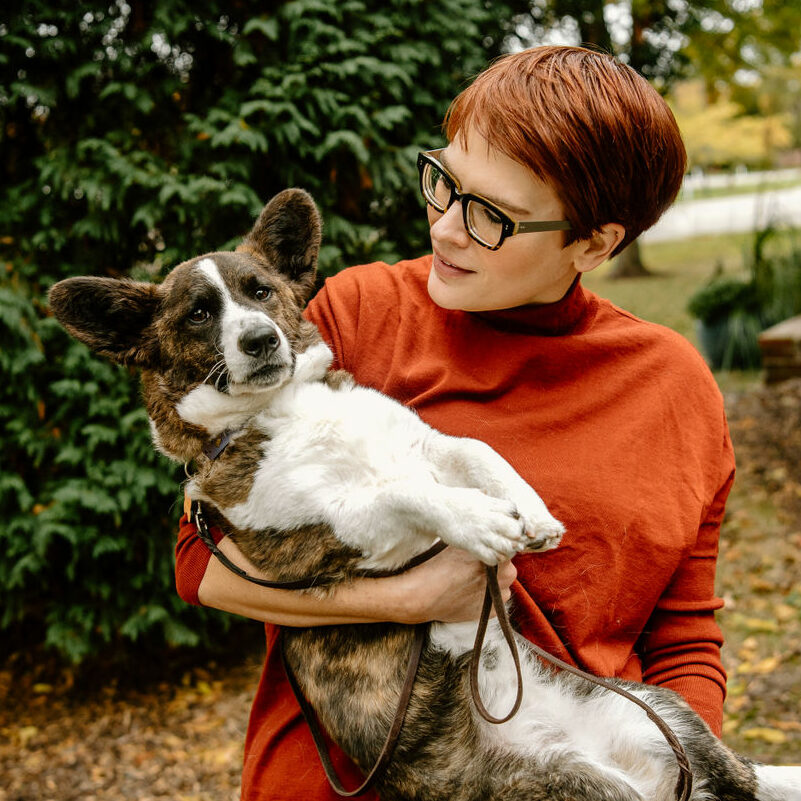 Our Commitment
What we live and work by every day.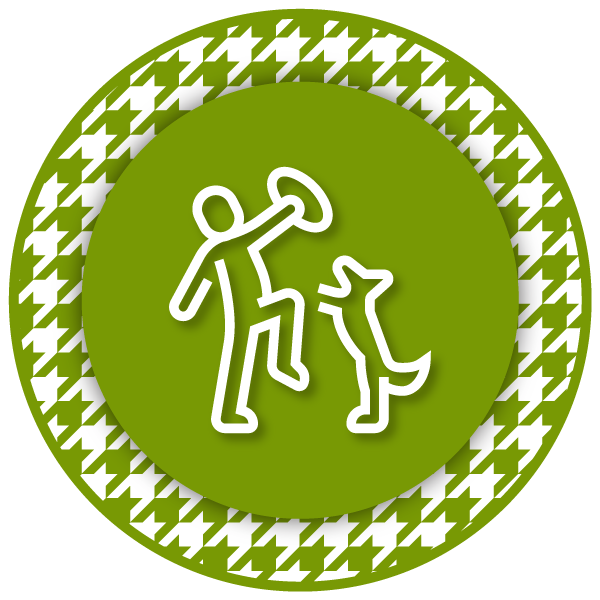 Mission
Connecting Hounds & Humans to make every day a play day.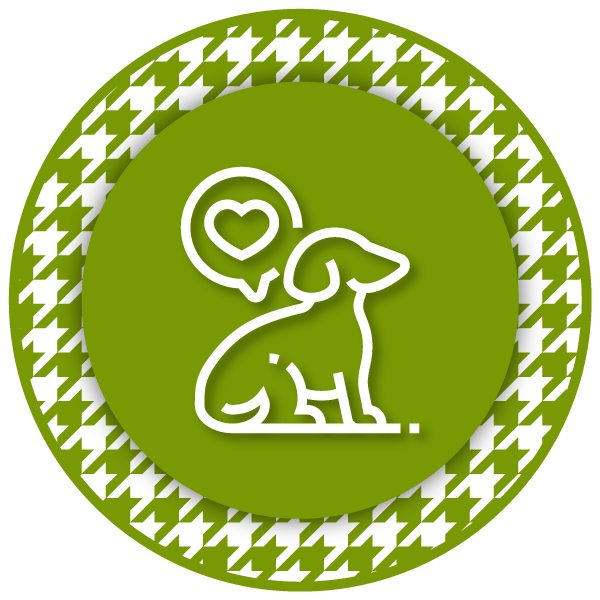 Vision
A world where dogs are welcome everywhere.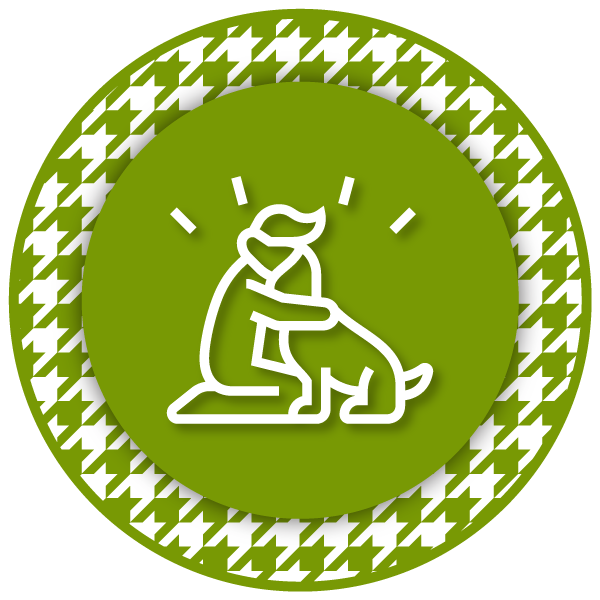 Values
We believe dogs deserve the best.
We honor and support our pack, both 2 and 4-legged.
We embody the community and think local first.
We love all hounds & humans and embrace & respect their differences.
We guarantee honesty, trust and professionalism.
We celebrate each day with a commitment to fun & safety.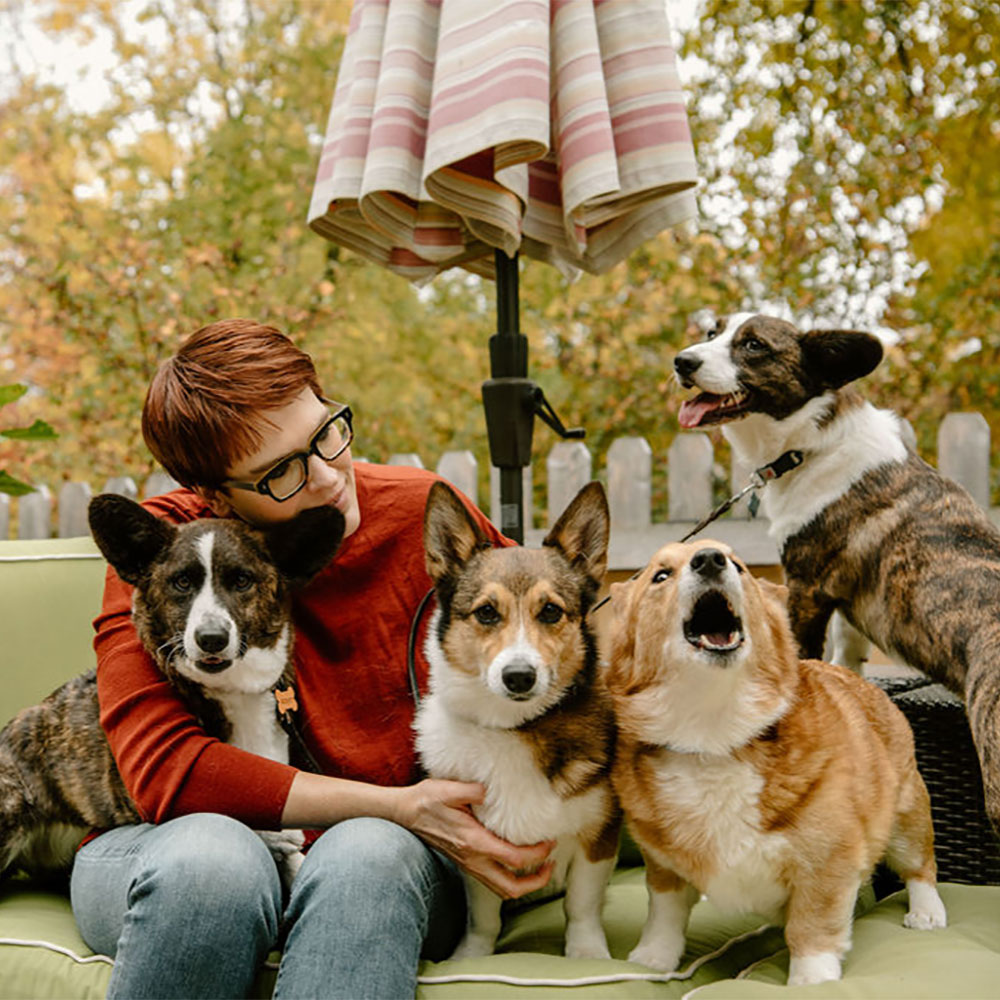 Leah & Her Animals
My love of animals began as a child. I grew up with dogs and always viewed them as members of the family. In my teenage years, I trained and showed Pembroke Welsh Corgis as a hobby. I spent my weekends traveling the Midwest, responsible for the care and well-being of my dogs. After graduating college and buying my first home, I adopted a rescue dog, Kenny, from the WI Humane Society. The love and gratitude Kenny showed after a difficult start in life solidified my belief that animals truly enrich our lives. I live with my 4 dogs: Henry, George, Albert & Edward, and my cat, Fergus.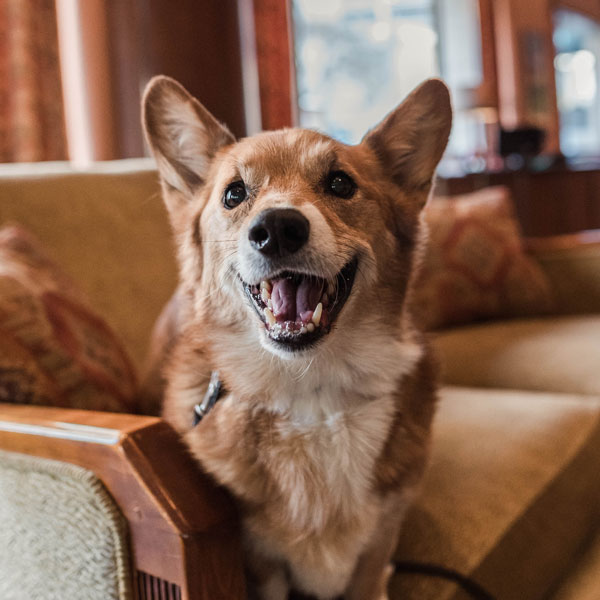 Henry
Henry is the guy that the other boys seek out for comfort. If any of the others are feeling under the weather or out of sorts, I'll find them laying next to Henry. Henry LOVES treats. He will do just about anything for food, except jump up onto something! He prefers a helping hand onto the couch or his favorite chair. His short stumpy legs make the distance appear too daunting!
George
George is the pack organizer. What he says goes! If something isn't right according to his standards, he lets everyone know about it. George's motto is "the early bird gets the worm". He is usually up by 5:30 each morning and feels it is appropriate that we join him. He usually jumps on top of me and starts pulling down the covers. If that doesn't work, he adds barking into the mix.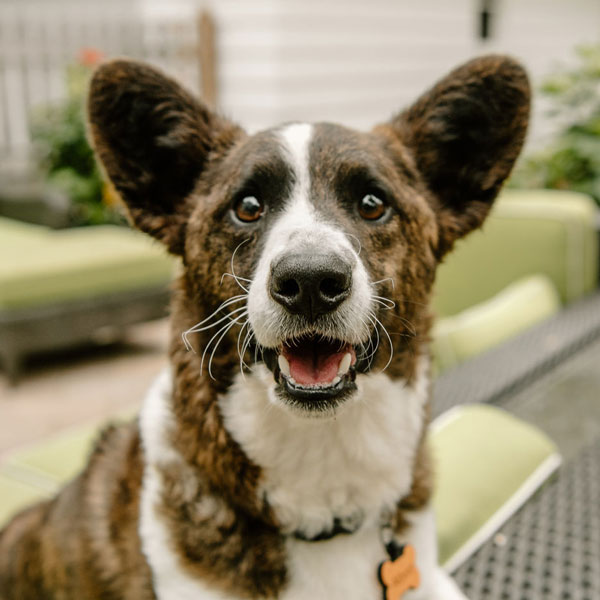 Albert
Albert is happy-go-lucky and always ready for an adventure. He is the social butterfly of the group. He loves life including going on adventures and meeting new people and dogs. One of Albert's favorite places is the vet. When we get out of the car he can't wait to get inside. He loves to greet everyone, especially Dr. Kelly. When he hears her voice outside the exam room, his whole body starts to wiggle.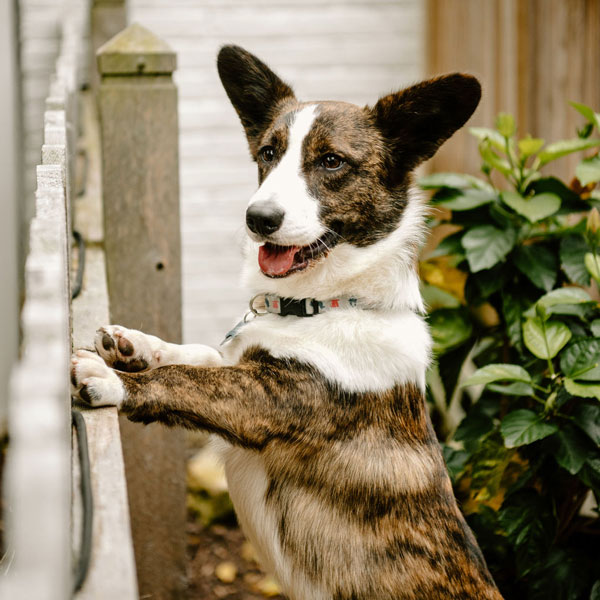 Edward
Edward is very sweet but shy and hesitant until he gets to know you. He loves herding his brothers in the yard, chewing on toys, and searching out treats in his snuffle mat. Edward's favorite wrestling buddy is Albert and they can often be found curled up together sleeping on the couch.
Fergus
Fergus has the most seniority of the group and rules the roost. He doesn't put up with any of the dogs' crazy antics. He loves any place warm, especially if it involves snuggling with a furry corgi or sleeping under the covers at night.
Jeffrey & His Animals
Growing up, I was always around pets either in my house or when visiting family, and I learned at a young age to respect all animals. After moving to Wisconsin, and attending my first Volunteer Event, I saw firsthand the neglect and suffering some dogs go through from being abandoned or in some cases abused. Since that first experience I have continued to work at volunteer events in the Milwaukee area. I have witnessed moments when caring people reach out with love to calm a frightened dog and the moment the dog realizes they are safe and can begin to trust again. It was during these volunteer events two dogs adopted me: Wynonna, a husky shepherd mix, and Waylon, a Catahoula Terrier mix. Now every day is full of fun and adventure! I can't imagine my life without them.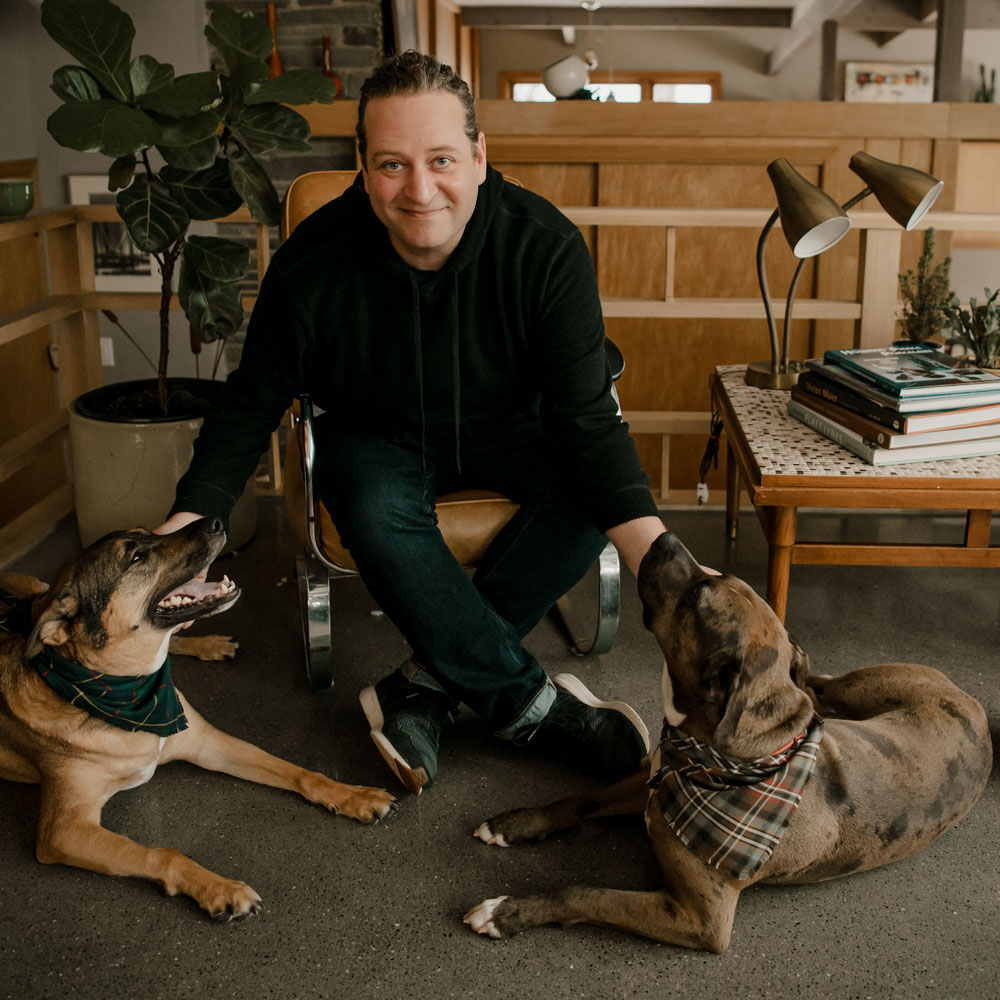 Wynonna
Wynonna is a husky shepherd mix. She loves to run and is always looking for a running partner. She loves her walks, playing with tennis balls and laying outside in the grass. Although she is originally from Alabama she loves Wisconsin cheese.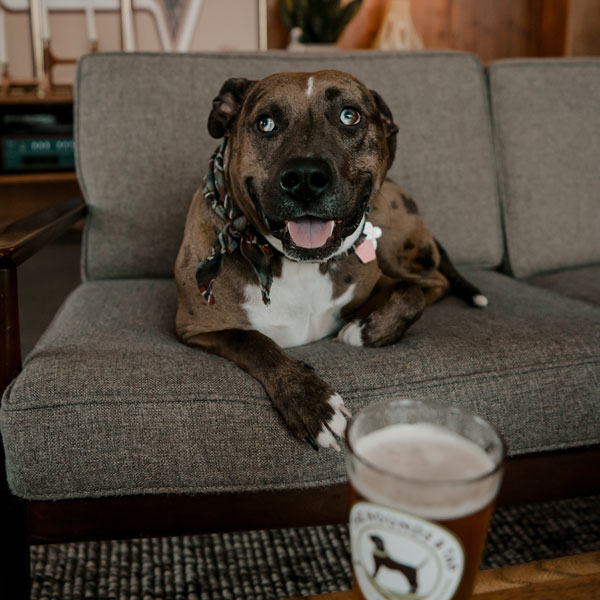 Waylon
Waylon is a Catahoula Terrier mix who's tail never stops wagging. Every day is a new adventure for him. He is very curious and seems to always find something to get into. He loves his big sister and is always by her side. He loves to sleep in late and can be found lounging in different spots throughout the day. He's the only dog I've met that doesn't like peanut butter but… he does love chicken.
As the owner of the Hounds & Tap, I am thrilled to be a part of your dog community and look forward to meeting you and your hounds!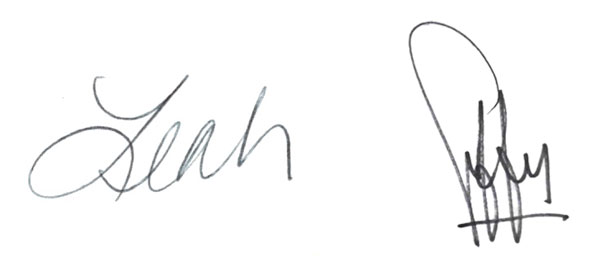 Jessie
Tavern, Dog Park and Events Manager
Growing up, my mom used to jokingly say my favorite family member was my childhood dog, Lexi, and to this day, I won't deny it! Since a young age, I constantly brought home stray and injured animals – even rodents – and tried to nurse them back to health. I wanted them to have the second chance every animal deserves. In my adult life, I became passionate about dog rescue and involved with a handful of local animal rescues in the Milwaukee metro area. My house consists of my supportive boyfriend Josh and our two black pit bull mixes, Lola "the boss" and Lindy "wiggle butt"! I can't wait to meet all of your pups and provide a fun and safe environment for everyone at The Hounds & Tap!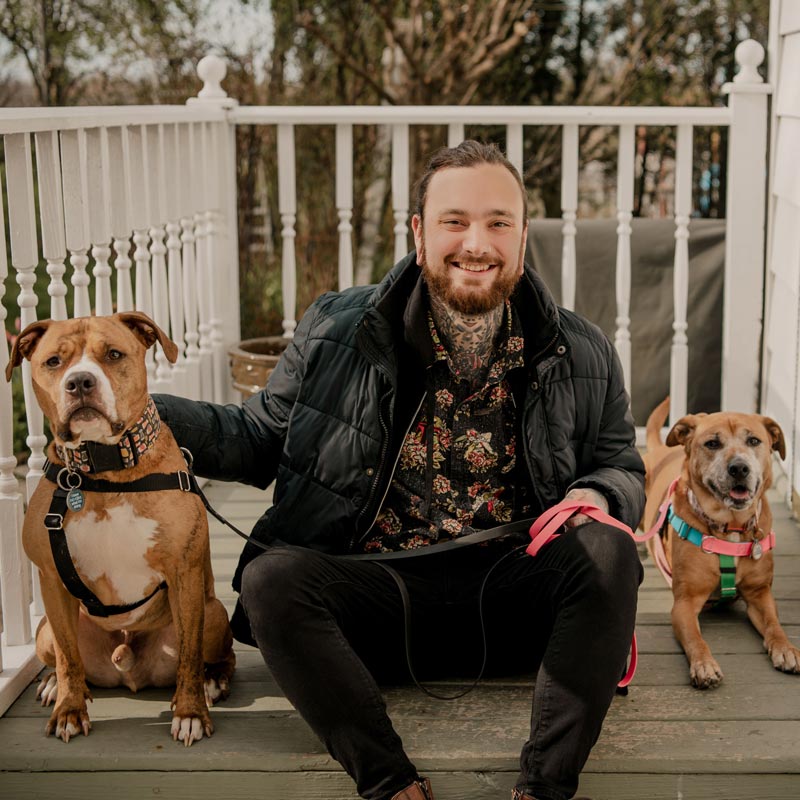 Armon
Daycare and Boarding Manager
I have years of experience in the dog daycare and pet store industries and love every aspect of it! As a dog dad to three rescue dogs Rico, Coco and Arty (and human dad to one amazing daughter), nothing makes me happier than working and bonding with dogs of all sizes, ages and personalities. The relationships I've made with dog parents and their pups in the past means the world to me. I love meeting new faces, both hound and human, and look forward to seeing you at The Hounds & Tap!
Have additional questions?
Become part of our family
To visit The Hounds & Tap, all you have to do is create an account and register your hound (or, if you're like us, hounds!). You'll be able to buy dog park passes, request daycare, boarding or grooming services — anything you need — all at your fingertips. Sign up now and let's play!